2019 has been a dream year for Joeboy.
With just two singles—the hugely popular "Baby" and "Beggining"—the newcomer artist has managed to become one of the most talked about names bubbling out of the Nigerian music scene. Joeboy has also become a poster child for the huge potential that Mr Eazi's emPawa initiative can bring to new African artists.
As a member of emPawa's initial class, Joeboy used the investment money he gained to film a music video for "Baby," which went on to get 16 million Youtube plays and launched the single to No. 1 spots across Nigeria and Uganda on Apple Music. "Beginning" followed and had an equally large impact as it reached No. 1 in Apple Music Nigeria and Uganda, as well as top 10 spots in Kenya, Ghana and Zimbabwe.
Joeboy is now readying the release of his debut EP, Love & Light, due November 8, from which he's now sharing its lead single "Don't Call Me Back" featuring Mayorkun.
We sat down with Joeboy to speak about his debut EP and the massive year he's had.
---
Joeboy, you've had a huge year with "Baby" and "Beginning" doing so well. How has the reception to those singles felt to you? Were you expecting this type of reception?
The reception has been amazing. What was I expecting from them? The type of person I am, I like to do my best all of the time. The last thing I had before that was "Faaji" featuring Mr Eazi, and when I dropped "Baby," I thought I would like it to do way more than what "Faaji" did. But I didn't expect "Baby" to come this far. "Baby" is one of the biggest African songs this year, charted in so many African countries. "Beginning" is currently one of the top songs in Nigeria at the moment, it's on MTV Base, one of the most played songs on radio. It's amazing two hits back to back.
Was there a moment that made you stop and think of how big your songs are now?
The moment I stopped to think what I was doing [was when] "Baby" got to No. 1 on Apple Music, MTV Base, and then the same thing happened with "Beginning." And then they are both on the Top 10 right now. That's when I realized, wow, things are actually happening and things are going really well.
How did emPawa help you achieve this?
They really helped with the distribution aspect and putting my songs on playlists. Playlisting is an important part of music distribution right now, we are in the streaming age. emPawa really helped with that. And with the ideas for the visualizers and everything. emPawa plays a very important role in my music career. They help with promotion, too, management, shooting all the videos.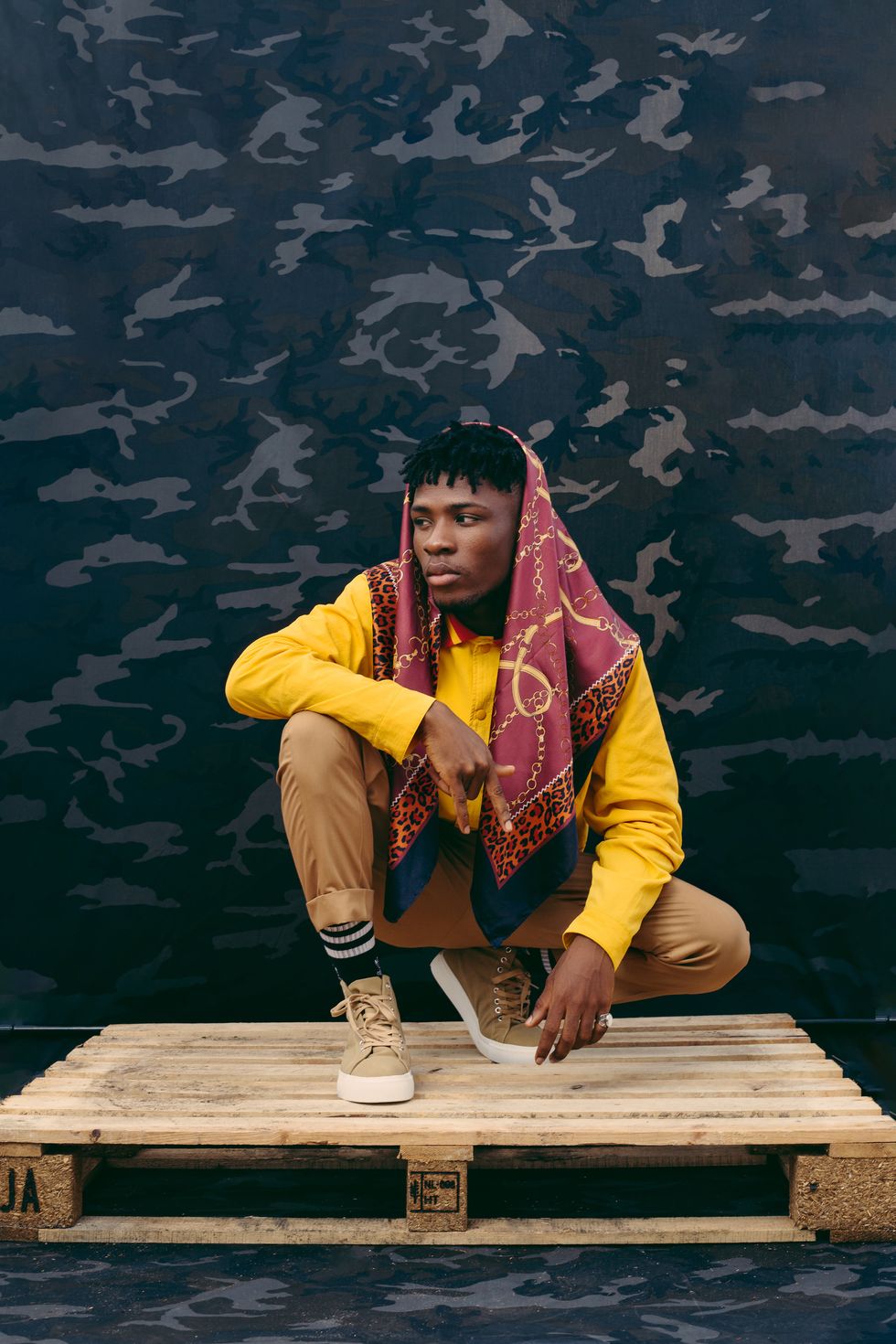 Joeboy. Photo: Emily Nkanga. Courtesy of Joeboy/emPawa.
Tell us about this new EP coming up. Why did you call it Love & Light?

This is my debut EP, my very first body of work. The EP is a combination of love songs and happy and inspiring songs. That's why I came up with the name Love & Light. It features Mayorkun on an amazing tune, "Don't Call Me Back."
What are some of the main inspirations behind the songs on Love & Light?
The main inspiration behind the songs on the new EP is just the idea of love and happy music, happiness. Music that you listen to and just gets you hyped up and makes you feel good inside. For lyrical inspiration, I just drew ideas from my experiences, these could be from a movie or my environment, or something I'm playing at the moment.
Who did you work on in this EP? Any stories from the recoding sessions?
The first song "Baby" was produced by Dara the Boy. "Beginning" was produced by Killertunes, an amazing producer who just won the award for producer of the year*. The third song is produced by my very good friend, Beats by KO, called "Call Me Back." The fourth song is "All For You," also produced by Beats by KO and the final song is "Blessings," produced by Beats by KO and Dara.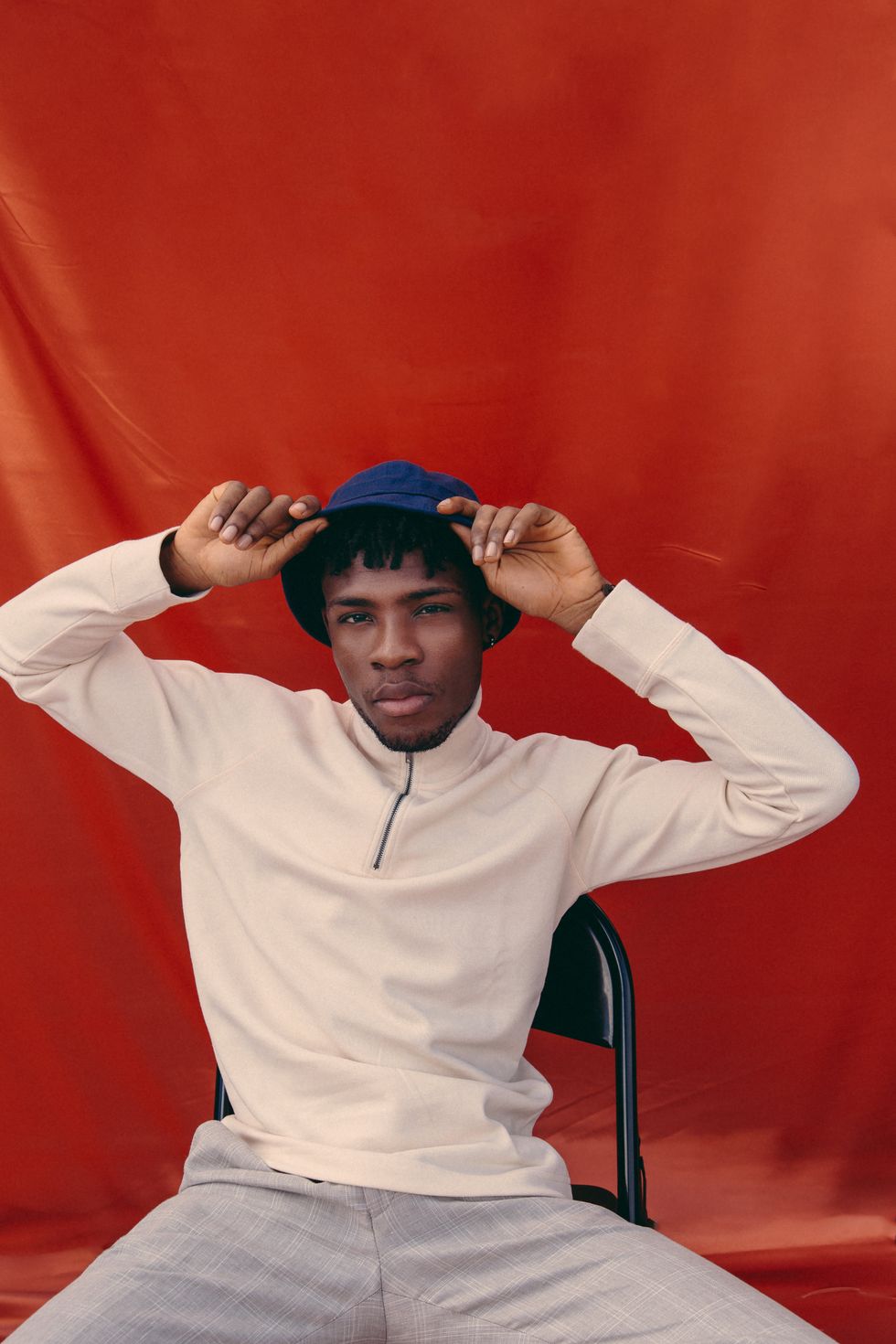 Joeboy. Photo: Emily Nkanga. Courtesy of Joeboy/emPawa.
I recorded the last song "Blessings," in Ghana, and that wasn't the song I was supposed to be recording. We decided to just drop it and move it with this one. I thought, 'let me think about something inspiring, not a love song this time.' That is how "Blessings" came about. "Baby" was recorded in about 45 minutes. In the beginning of August, we recorded "Beginning." I got inspiration from something a friend said. She said "I'm beginning to begin to get angry with you." And I thought that was a very, very funny line, so I decided to make it into a song. And apparently it's doing very well.

The first single is "Don't Call Me Back" with Mayorkun, which is out today. Can you tell us about how that song came about?
I was in the studio with KO Beats, also known as Beats by K.O., and he was playing me this beat. The beat was really simple so I decided to sing about my experience a while back. This girl I really liked, but she wasn't interested anymore so I wrote that song for my mind. I sent it to Mr Eazi and he really liked the song. He texted it to Mayorkun, and Mayorkun liked it. He really killed the song, in a positive way. His verse is fire. Shout out to Mayorkun for jumping on the song and adding more fire to it.
Where would you like for your career in music to take you?
I would like to be one of the biggest exports out of Africa. My major market right now is trying to conquer the African market, and from there I moved out on a worldwide basis. That is where I would like my career to take me. And also to change lives. It's not just about music. Art can impact people's lives positively in one way or the other. Using my platform [to do that] is my major goal.
Love & Light is out November 8.
Love & Light Track List
1. All For You
2. Beginning
3. Baby
4. Don't Call Me Back ft. Mayorkun
5. Blessings