Anyone who's been paying attention to Lagos' music scene, must have noticed the rise of a new crop of talent over the last two years. Singers like Fireboy DML, Joeboy, Buju, Oxlade, and Remahave stepped up to the high echelons of the music superstructure, gaining attention not only for the subtle ways they subvert genre binaries, but also, for the way they dress. This new class of music superstars have harnessed the power of image branding: understanding the role of looks as an extension of their art, however subtle the undertone may be.
This has led to an uptick in the demand for capable stylists and designers who can transform floating style ideas into full-blown looks. Squarely at the center of this drive is where you'll find stylist and designer Samuel Adekolu, popularly known as Uncle Soft. His signature streetwear looks have been worn by Lagos' buzzing crop of young musicians on various occasions within the last year. Uncle Soft's stylings rightfully captures the spirit of being young, famous, and zany in Lagos at this particular time.
---
But that's not all he's done: Blaqbonez's adventurous outfit for the cover of his Mr. Boombastic project was put together by Uncle Soft. He's also created standout looks for other musicians, but where his work has perhaps shined the most is in his curatorial role for Fireboy DML's looks. He's crafted and fashioned newer ways for the YBNL singer's apparels to convey who he is. In an interview with Dazedearlier in the year, Fireboy DML admitted as much. "As a musician, as an artist, and as a brand, fashion is very crucial to me," he said, "It's not even about being a celebrity or wanting to be seen in a certain way, it is about wanting people to know me via how I dress."
Uncle Soft has been a pivotal force in helping a new wave of Nigerian artists express themselves through clothing. One night, early in May, Uncle Soft and I, over threatening network breaks and interruptions, discussed his work and the process that inspires it. Read our conversation below.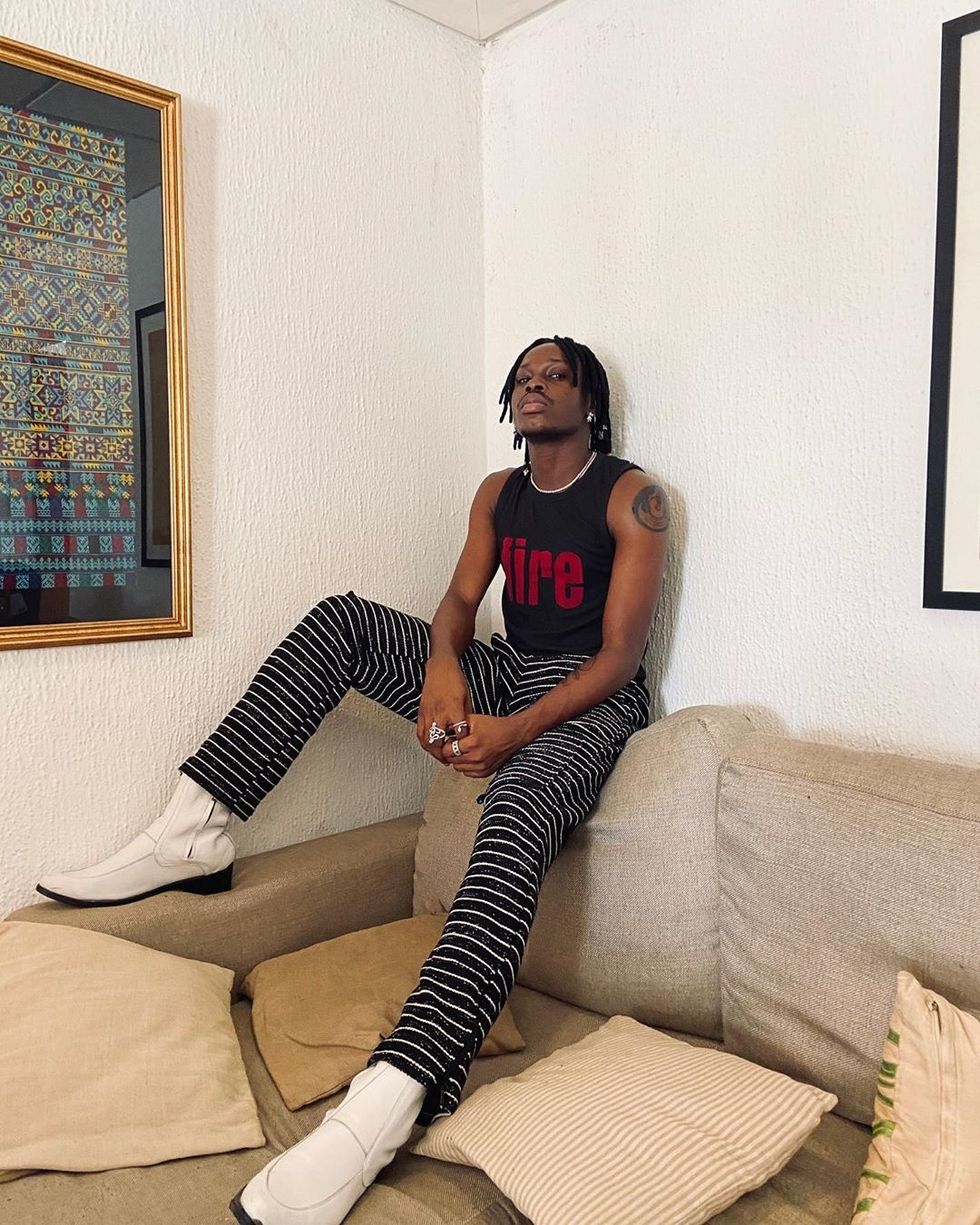 Fireboy styled by Uncle Soft. Image via Uncle Soft's IG
This interview has been edited and condensed for clarity.

Can you talk about how you got into styling?
I got into styling because I was selling clothes in university. Along the line, it turned into other things. It was people needing me for photo shoots, people saying that Soft can do it and I just agreed to it. I learned about styling and it turned out to be something I could do. I was just providing services that people needed at that time. When they needed to buy clothes, I provided them; when they needed to be styled for photo shoots, I styled them. Anything clothing, I was your guy.
You've done extensive work within the Nigerian music industry, what was your pathway into that sector?
I identified my customers. I wasn't just looking for any job, I wasn't looking for every new artist or the "popping ones." I wasn't looking for cheap gigs or trying to get on everybody's shoot, I carefully paid attention to certain people I felt I was going to approach about working.
What are the specific things that determine the projects you pick up?
Interest. Then there has to be some sort of connection. It doesn't have to do with the music, just the person—that's very important. Sometimes, you go out of your way and do it because of the money and stuff but, most of the time, the work you see me put out there, "Styled by Soft," it has to be perfect.
Tell me how these looks come together?
My creative process is subjective. Sometimes I'm scouring through the Internet for similar personalities, for some mood-board. Other times, I pay attention to the client's current perception and imaging. Styling is a lot of imagination and execution, [sometimes] I'm getting these ideas and they are bright ideas, but as bright as they are, they have to be reasonable targets. For example, you don't want to need an unreachable neck piece in your mood-board.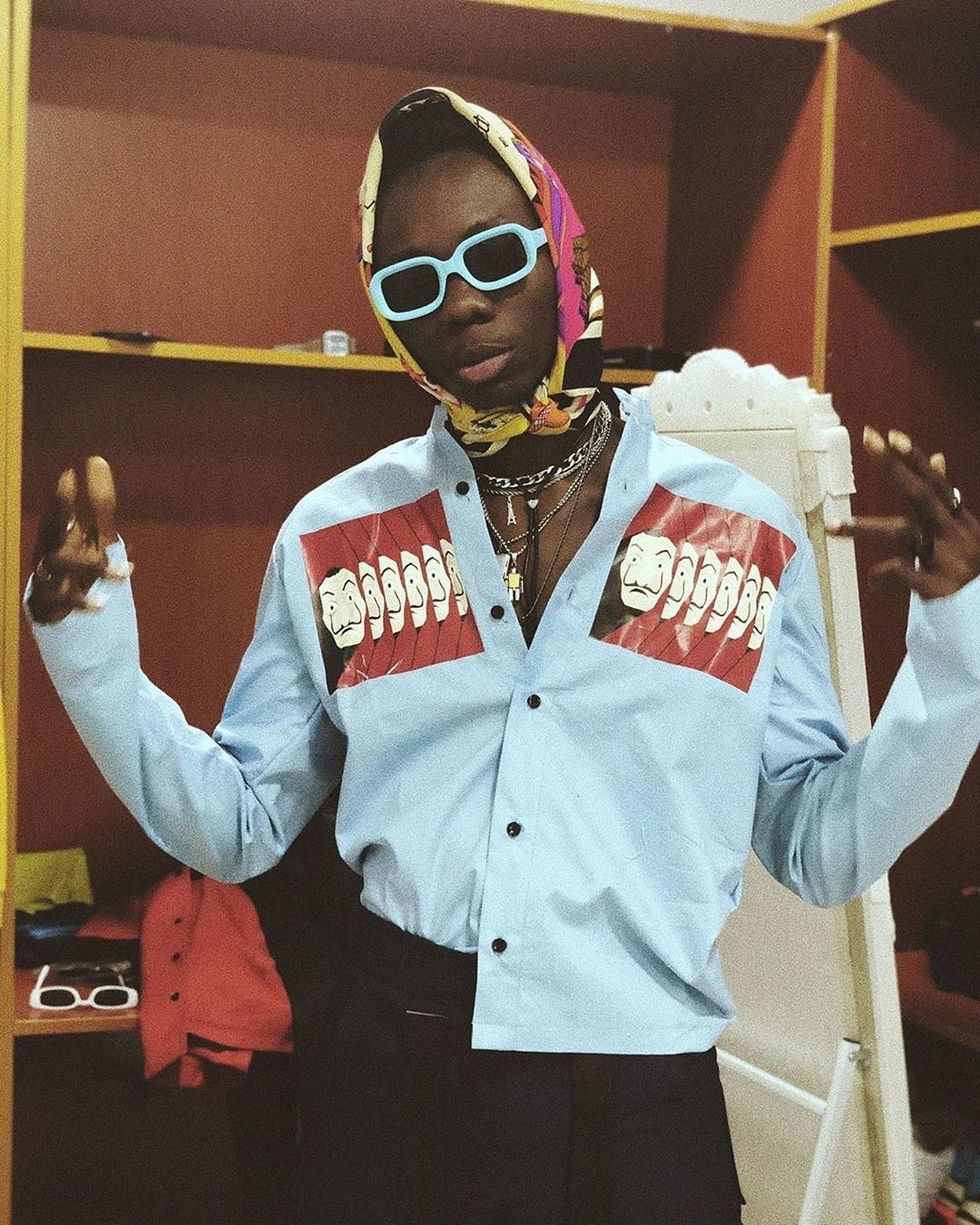 Blaqbonez styled by Uncle SoftImage via Uncle Soft's IG
Last year you worked with a number of musicians like Blaqbonez, Oxlade, Buju, do you think their music informs their aesthetic choices?

Not necessarily. I think what influences their fashion is the popular culture at this time. A lot of these guys react to the popular culture around them.
You have a more entrenched role as the curator of Fireboy DML's looks, what goes into choosing how he appears for events or engagements?
Eighty percent of how he looks comes via conversations. Those conversations then come to fruition. We talk about loads of ideas and see how they work. It's not like there's a calendar on the wall and someone is saying, "He's going to wear white for an event next February.' And while, for now, it is those in-house conversations, we are still looking at better ways to ensure that he keeps looking distinct.
What is the difference between styling Fireboy DML and other artists for you?
Partly because we are friends, it is easier working with him. So, say, we are playing video games and talking about something, we can just come up with something.
Chidokeyz styled by Uncle Soft.
Image via Uncle Soft's IG
Shorae Moore styled by Uncle Soft.
Image via Uncle Soft's IG
Do you agree that artists who broke into the mainstream recently are taking their fashion more seriously than any other time in contemporary Nigerian pop?

Yes, most definitely. In the past, people were focused on quick money and quick shows but this generation is more exposed. Exposure is what matters anyways, and even the OGs are taking it more seriously. They understand that this is how people are looking and they are pivoting to that.
How has COVID-19 affected your work?

It's been affecting because there's certain options that are out of the way. There's a lot that people don't know about styling: the part where you work around markets looking for certain pieces, certain trousers, certain shoes. As long as you are looking for something, you are going around, calling and texting people, and that option is out of the way. For me, as a designer and a stylist, while I'm designing stuff, I have to check if a particular outfit fits or shoe fits, and right now I can't do that. But God has been good, during this period, my most exciting job ever happened during this work-from-home period.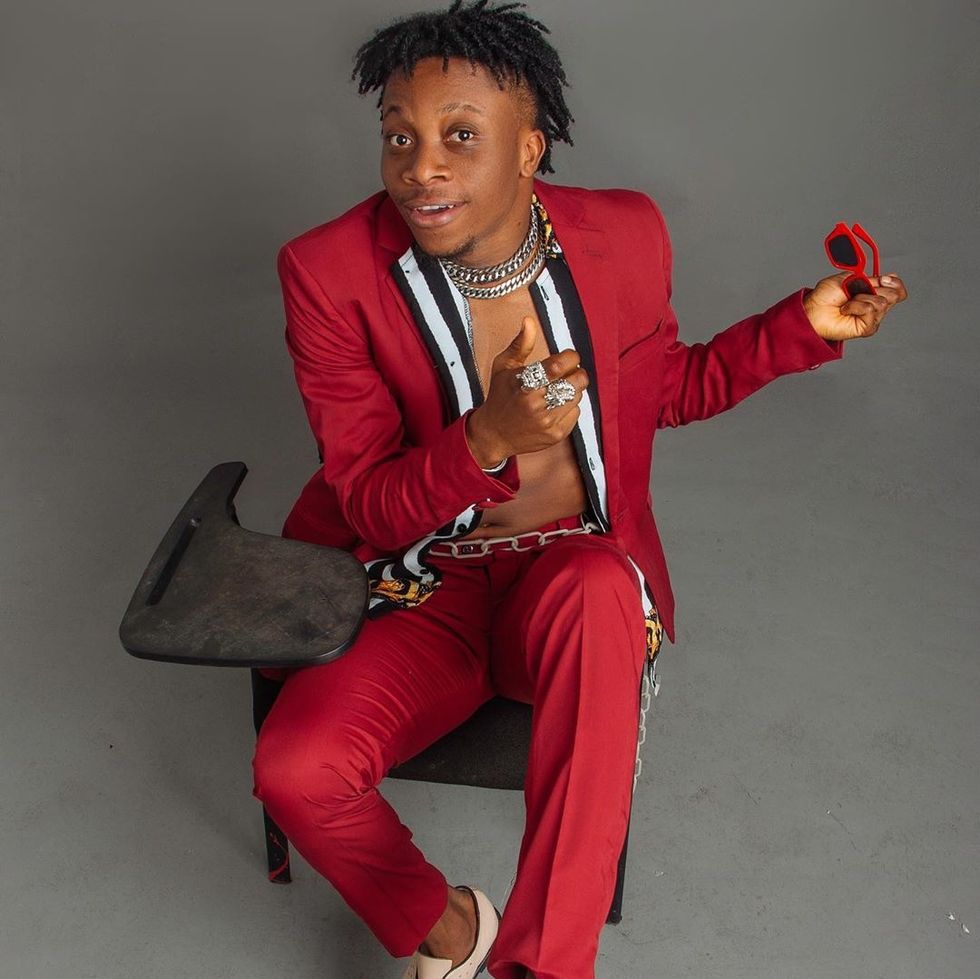 Oxlade styled by Uncle SoftImage via Uncle Soft's IG.
What plans do you have for the rest of the year?

For now, I'm just bumping through life. Finding what opportunity is available and taking myself there. Showcasing my work, basically, navigating my way around the (music) industry. I know something is out there waiting for me after COVID-19 and I just want to get out there and lay my hands on it.
There's often a disproportionate focus on Lagos when talking about styling in Nigeria, do you consciously look away from Lagos when seeking inspiration for your work?
Definitely! I pay a lot of attention to European fashion, a lot of attention. Especially the guys in London although you may not perceive it in my styling because we are in a different cultural space and I can't just bring some vibes thriving in the UK. But, regardless of that, it is a background inspiration for me, always an inspiration.