E-commerce has become a vital part of the fashion industry. In recent years, it's revolutionized the way we shop for fashion and beauty products, and made it easier for consumers to access products from all over the world. African fashion has become more accessible for anyone who wants to wear it – thanks to a number of e-commerce hubs that help bridge the gap between brand and fashion-loving consumer.
E-commerce revenue in Africa is only going to keep increasing, and by 2027, it could even reach a value of over $82 billion, according to estimates by Statista, an international consumer data and marketing company. E-commerce platforms help address many of the challenges faced by African fashion brands in getting their product to buyers, particularly when it comes to shipping.
But according to International Finance Corporation, which runs an initiative with the European Commission aimed at boosting online commerce opportunities for women in emerging markets, there is a need to close the gap between the earnings of male and female merchants. Doing so, they say, would increase Africa's market value by about at least $14.5 billion.
There's been a dearth of women successfully raising giant companies in this sector. Techpoint Africa reports that only 10% of female-founded startups in West Africa have raised up to $1 million since 2010. Women's Month presents an opportunity to highlight this, and to raise up those women who have, in spite of this, managed to make their names known as leaders in this realm.
Here are 5 women who spoke to OkayAfrica about the highs and lows of owning an African e-commerce business in the fashion world.
Nisha Kanabar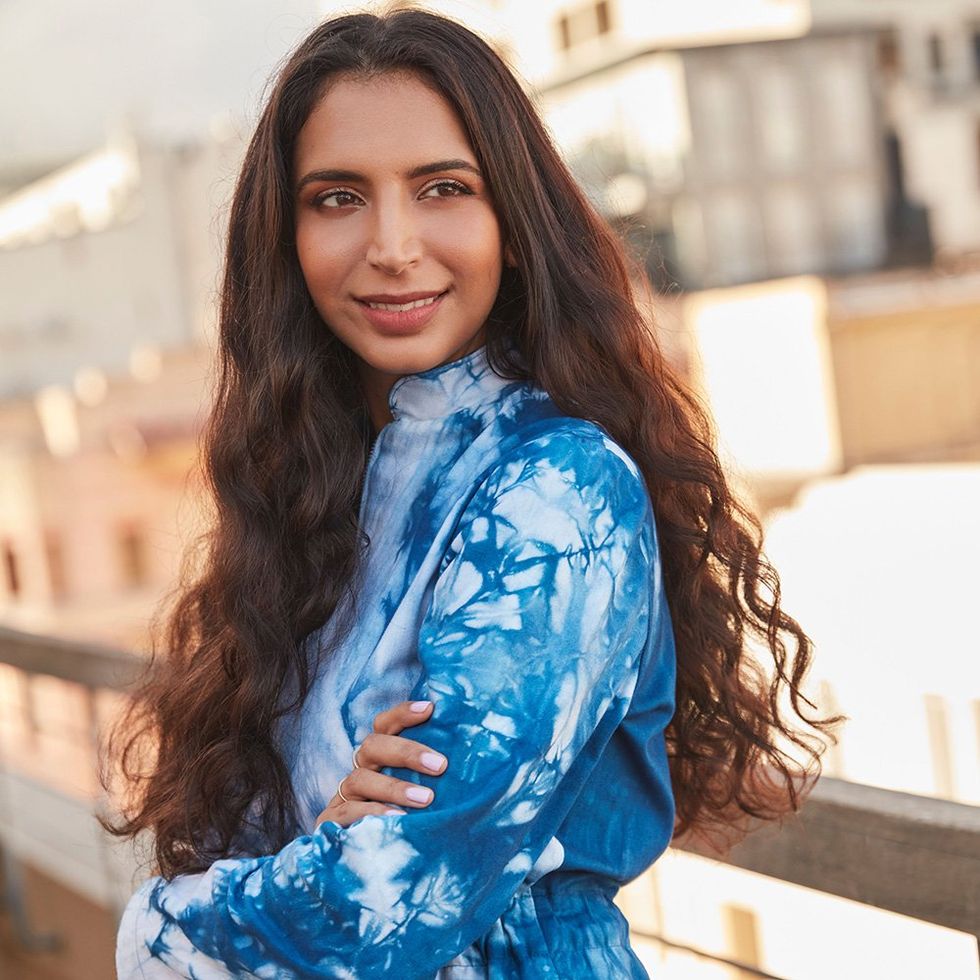 Nisha Kanabar created Industrie Africa to challenge how people perceived African fashion and what it could be.
Photo courtesy Nisha Kanabar.
Nisha Kanabar, a Tanzanian of Indian descent, built Industrie Africa in 2018, along with Georgia Bobley, to challenge the stereotypical constructs and bias of what people perceive African fashion to be. She wanted to harness pan-African industry voices through a global fashion lens and framework, and to create a hub of connectivity within the industry that would make it easier for the next generation of entrepreneurs to break into the business.
"I first launched Industrie Africa as an answer to the fracture and underrepresentation of Africa's fashion industry at the time," Kanabar tells OkayAfrica. "[I also wanted] to address the media bias, the gaping lack of global presence, [and] the ignorance of even the simplest of its vernacular. By establishing Industrie Africa, I kind of intended to create a channel for authentic connectivity – regionally and globally."
In May 2020, Industrie Africa launched an online retail destination, enhancing its content around African fashion. Through this e-commerce platform, Kanabar intended to give people access to the top designers in Africa, and create a sustainable way of bridging existing barriers between these designers and their markets.
"It's been a special journey with a steep learning curve," says Kanabar. "I've had to break conventions and get creative in order to cultivate relationships with logistics partners, like DHL, to access payment tools that are user-friendly, or to create systems around quality and consistency." She encourages other women who have an interest in this area of fashion to dive in. "It's never too late to break into the space, and do what you feel passionate about," she says. "All your experiences matter, and [it] enriches your perspective and what you bring to the table."
Pinaman Owusu-Banahene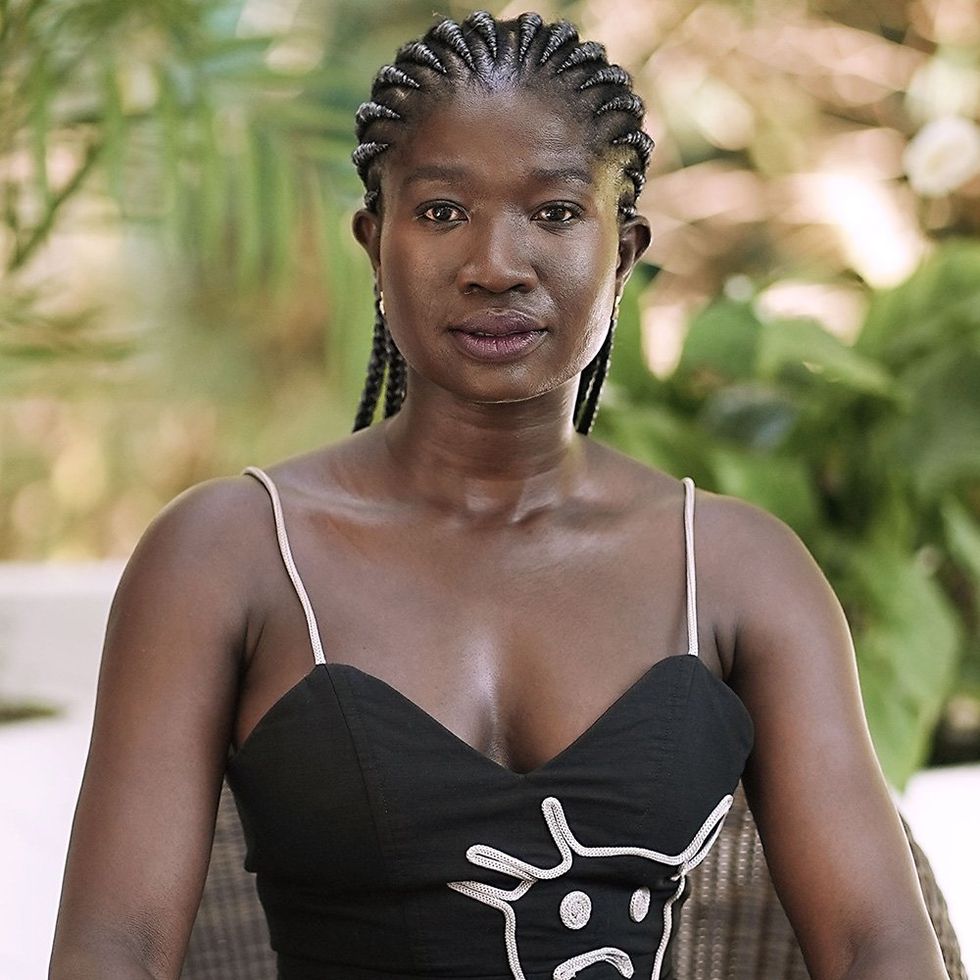 Pinaman Owusu-Banahene started building Adjoaa as a multi-brand online marketplace for African brands in 2021.
Photo courtesy Pinaman Owusu-Banahene
Pinaman Owusu-Banahene has a unique eye. The Ghana-born fashion tech entrepreneur brings her background in public policy together with her love for fashion in Africa in running ADJOAA – a one-stop shop for consumers looking to purchase garments that value sustainability and are from young design talents in Africa. The likes of LVMH semi-finalist Bloke, Ajabeng Ghana, Boyedoe, and Olooh Concept are currently stocked here. "ADJOAA is a curated multi-brand online marketplace [that was built in 2021], specializing in sustainable fashion and lifestyle products by African designers and of African descent," Owusu-Banahene says.
She has consistently contributed to the development of this space, and in 2015, staged New Zealand's first-ever Africa Fashion Festival, before going on to explore the e-commerce space. "Although I have been following fashion for a very long time [since 2010], I have looked at this from a perspective of economic development," she tells OkayAfrica. "And I saw that our fashion industry and young designers [have] been at the fringes of the global fashion market." ADJOAA aims to rectify this – so far, they've introduced over fifty African designers from fifteen countries in Africa and in the diaspora onto the site.
Financing, however, remains Owusu-Banehene's biggest challenge. "Part of my work with the International Chamber of Commerce is also to highlight that access to capital is a major barrier," she says. "I'm excited about the works that are underway to support growing fashion SMEs in the continent. We want to be more proactive about building this."
Amira Rasool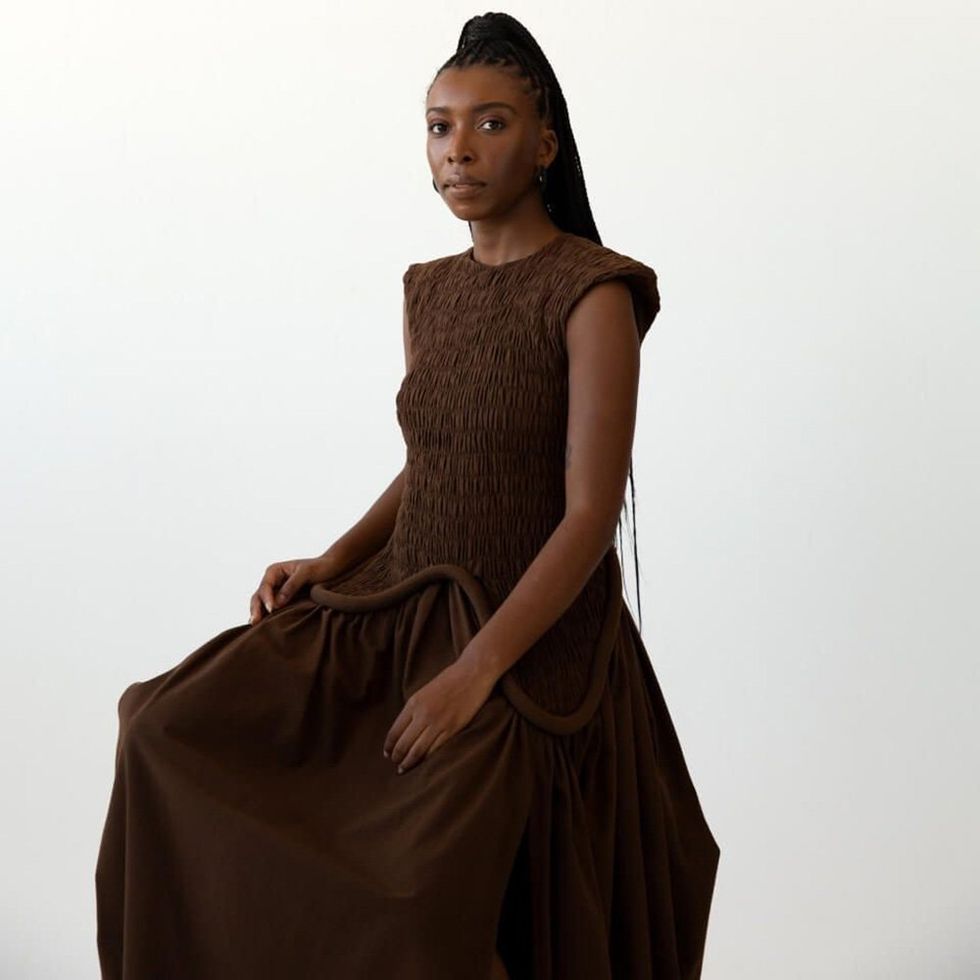 Amira Rasool is behind The Folklore, one of the top places to find the best African designers.
Photo courtesy Amira Rasool.
​Based between New York City and Cape Town, Amira Rasool has nurtured The Folklore into an e-commerce company that gives a diverse range of brands the tools they need to reach their customers. The idea for The Folklore came about when the New Jersey-born entrepreneur moved to Cape Town in 2016 for her post-grad at the University of Cape Town, and found a growing interest in the local items she was wearing when she'd return to the U.S.
"[We built The Folklore] to source brands and place them on our platform, so merchandisers, buyers, and retailers can find them," she tells OkayAfrica. The success The Folklore has amassed in the four years since its inception is notable: it launched during New York Fashion Week in 2018, and now has a hand-picked selection of apparel, shoes, and jewelry from more than 20 designers from the continent and in the diaspora.
"It's been pretty challenging getting this together. A challenge for us and the brands has always been logistics and bringing said products here [to the U.S.]," Rasool says, "but it's really why we've continued to collaborate and work with logistics companies to empower us and help overcome such challenges."
Aderonke Ajose-Adeyemi
Aderonke Ajose-Adeyemi started Losode Inc. because she believed in the strength of commerce and is passionate about it.
Photo courtesy Aderonke Ajose-Adeyemi
​Nigeria's Aderonke Ajose-Adeyemi is the founder of Losode Inc., a multi-hyphenated e-commerce platform that places itself between fashion designers and brands that make affordable clothing and accessories in Sub-Saharan Africa, and buyers or merchandisers. "I started Losode [in 2020], and I did it because I really just believed in the strength of e-commerce, and have been passionate about it," she tells OkayAfrica. In the last 15 years, Ajose-Adeyemi has worked across tech in Nigeria, the U.K., and the U.S., and has incorporated that knowledge into building Losode.
"With Losode, we're building an infrastructure that will drive trade and commerce across Africa," she says. "We don't have a solid commerce structure in Africa." Losode has over 30 designers and beauty brands, and the business is centered around five major core values, including empowering entrepreneurs and dismantling existing trade borders. "We're really just bold and confident about these pillars that guide us because we're all about smashing these borders, and building something that allows others to have access to the remarkable works of the brands in Africa," adds Ajose-Adeyemi.
The biggest challenge her business faces, she says, is finding the right quality brands, and bringing them onto the platform. To address this, she asks each brand about its vision, and listens to their entire process. "It helps us get a better sense of who they are, and their values," she says.
Elorm Dela-Seshie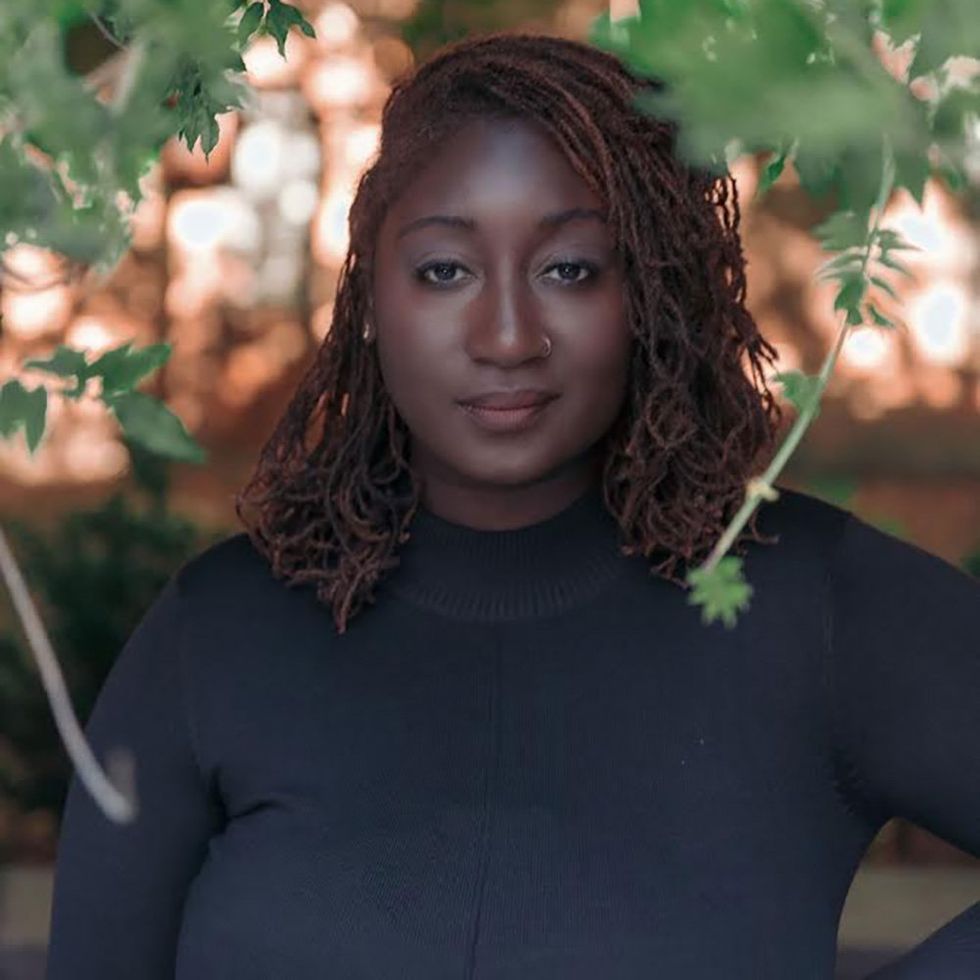 Elorm Dela-Seshie started Adorn Me Africa to help a few small sustainable brands and independent artisans based in Ghana get more exposure in the U.S.
Photo courtesy Elorm Dela-Seshie.
​Like almost every success story in fashion, Elorm Dela-Seshie was introduced to an appreciation for clothing at a young age. Growing up in the U.S., she fell in love with fashion when she saw how her parents confidently represented Africa through their Ghanaian attire. Being an African in the diaspora instilled within her a kind of curiosity for the culture, and by extension, its fashion.
"That same curiosity birthed Adorn Me Africa; which I started in 2017 as a means to play a supportive role in assisting a few small sustainable brands and independent artisans based in Ghana in hopes of getting more exposure to these brands and helping them to sell their products to a wider market within the US," she tells OkayAfrica.
What started with a focus on contemporary fashion in one country 7 years ago has since expanded to sourcing from over 30 different brands from over 15 countries across the African continent. "Our ultimate goal is to represent and feature sustainable products and independent fashion brands from all 54 countries of the African continent," says Dela-Seshie. This, of course, comes with its own difficulties, such as supply chain issues in importing from Africa and the cost associated with doing so.
"Despite the challenges that we've faced, we've continued to push forward and respond with innovation, strategic pivoting, and a creative perspective on how we can best position the brand to continue to make the most impact and continue to serve as many brands as we are able to," says Dela-Seshie.