Every year a wave of artists breaks in South Africa.
Last year saw young artists such as Mlindo The Vocalist, Muzi, Una Rams, Shekhinah, Sho Madjozi, KLY, Zoocci Coke Dope, Flame, J Molley, Rowlene and a whole lot more become household names and internet sensations. They released projects that shaped the country's musical landscape—a lot of them were on our list of 20 artists who could fuck up the game in 2018.
Alongside the aforementioned artists, there were just as many who were bubbling under, releasing singles that caught the attention of many fans. In 2019, these artists stand a great chance of expanding further and reaching more ears than they did last year.
From Manu WorldStar's lovely pop, to Ranks' version of ATM (African trap music), the refreshing Xhosa rap of Dee Koala, the street raps of Touchline, among others, we bring you a list of South African artists to keep an eye out for in 2019.
*The list is in no particular order.
---
Manu WorldStar
Photo by Sabelo Mkhabela.
Manu WorldStar had one of the biggest South African songs of 2018 under his belt. "Nalingi" saw the artist trade the bars for titillating melodies over pop and afrobeats-leaning production. Still on that winning pop streak, Manu appeared on DJ PH's hit, "Go Down," alongside the rapper Rouge. The song had the same pop sensibilities of "Nalingi." When we interviewed Manu in 2018, he told us he was working on an album. It should go without saying that in 2019, we will get more hits from the artist.
Ranks
Image via Facebook.
Ranks released an underground trap classic on "Asbheme." The smoker's anthem is catchy and revealed an artist who reps the streets (peep the video if you don't believe us). Ranks also appeared on J-Smash's Rise of a King EP alongside fellow ATM (African Trap Movement) members Just G and Sims. ATM, which was founded by Emtee, Sjava and Saudi has yet to gift us an artist as big as the three founding artists, and Ranks with his nonchalant delivery and easy-on-the-ear Swati raps, just might be that dude this year. Word is Ranks is currently working on a project with super producer Tweezy.
Jay Claude
Photo by Sabelo Mkhabela.
Jay Claude has sung memorable hooks for the likes of DJ Speedsta, Stogie T, Stilo Magolide and released tons of solo material. The man's work is dripping with that old school R&B sauce, but he's still able to pull off the sing-songy rap style of modern rap and R&B (peep the song "Overdose"). Jay Claude has one of the tightest production teams on Tru Hitz and Cokayn Beatz, so it goes without saying that his upcoming EP will be a scorcher.
Thesis ZA
Image via Facebook
Thesis ZA is a promising Cape Town-based contemporary jazz duo made up of singer and songwriter Ayanda Charlie and saxophonist, keyboardist and composer Ondela Simakuhle. The two singles they have released thus far—"Iphupha" and "Iintloni"—reveal them as a duo that pays attention to detail and is deliberate about everything you hear. Their music is minimalist, but there's an evidence of meticulous work that goes behind their writing and song-making processes. ThesisZA's music has traces of neo soul, R&B, Afro soul and jazz. The duo is the latest addition to the long list of innovators in South Africa's versatile jazz scene.
Sibu Nzuza
Photo by Sabelo Mkhabela.
Sibu Nzuza recently bagged a deal with the label Ambitiouz Entertainment. His first release under the label, "5 Minutes," is a great start, and builds on the artist's already impressive discography ("Potoza" single, Was The Earth Ready For You EP), and is indicates serious potential. Sibu Nzuza fits perfectly within the Ambitiouz roster, as he is in the company of Emtee, Sjava, Saudi, artists whose music references vintage South African genres and merges them with modern pop and hip-hop, just like Sibu does.
Dee Koala
Photo by Sabelo Mkhabela.
Dee Koala is one of the most exciting artists in South Africa's new wave. Her light-hearted Xhosa and slang punchlines are always a pleasure to hear over those trap beats she normally raps over. Dee Koala caught the attention of Riky Rick last year, and has been rocking on many festivals outside of Cape Town. It's been a while since Cape Town gifted the SA hip-hop scene with a young artist who's bringing something new to the table. Dee Koala is highly likely to break that cycle, as she will probably get bigger in 2019.
Espiquet
Image via Facebook.
Any South African hip-hop connoisseur will tell you to put some respek on the names of hip-hop artists from The Vaal. From legends like Optical Illusion, Mothipa, Instro to newcomers such as Hopemasta and plenty others, The Vaal packs serious heat. Espiquet comes from this lineage of talent. Part of Kandy Koated Music, the artist has released two great EPs, Friday and Friday Night. In the projects, the MC displays his impeccable rapping skills, riding different kinds of trap instrumentals, with an aptitude for rapping that ensures the Vaal remains respected. And if you believe in artists getting cosigns from big guns, then peep Espiquet's Riky Rick-featuring remix for his song "Wait Outside."
The Big Hash
Photo by Sabelo Mkhabela.
The Big Hash's work ethic is unmatched. Last year, the 17-year-old MC released two EPs (Life + Times of a Teenage Influence and The Big Hash Theory). After catching Riky Rick's attention, the two dropped a collaborative song, the aggressive "Dark Horse." "Outcast" featuring A-Reece and Flame followed and cemented the young MC's place in the game. Having conquered the Internet in 2018, this is the year The Big Hash should shine on more mainstream platforms and festival stages. Apart from being a hard worker, The Big Hash is a potent lyricist with so many flows, he doesn't seem to use the same one twice.
Touchline
Photo by Sabelo Mkhabela.
Touchline is, well, a punchline monster, the way one of his biggest inspirations, the late Pro, was. The MC dropped one of the most solid hip-hop EPs last year, on 18 Flow, using his lyrical gymnasts to tell stories and let you know that you can't fuck with him on the mic. Earlier this year, Punchline was invited by DJ Citi Lyts to share an instrumental with fellow wordsmiths Red Button and Gigi Lamayne on the song "Cel' Ukuthi." Punchline is proof that South African hip-hop just keeps giving birth to great lyricists, who combine their influences to create their own identities.
Langa Mavuso
Photo by Sabelo Mkhabela.
Langa Mavuso makes seriously compelling new age ballads. From the fan-favorite "Sunday Blues" to his latest "Mvula," the artist oozes soul, and wears his heart on his sleeves. But it doesn't end there. His collaborations with electronic producers Muzi ("Best Friend") and Spoek Mathambo ("Libalela") are proof of his versatility. Hopefully, in 2019, the artist can follow-up his Liminal Sketches EP with a full-length album.
Lucille Slade
Image via Facebook.
Lucille Slade has been on the grind. From releasing vocal covers of hip-hop songs such as Cassper Nyovest's "Tito Mboweni" and AKA's "Baddest," among others, to lending hooks for the likes of Blaklez, Stogie T and Stickx, and dropping solo singles and projects, this woman clearly doesn't know what the meaning of sleep is. Last year, she dropped the single "What You Think About That," and she has the EP Scratch The Surface under her belt. It's her potency as a singer and unmatched work ethic that earns her a deserved spot on this list. 2019 should be an exciting one for her.
Ayanda Jiya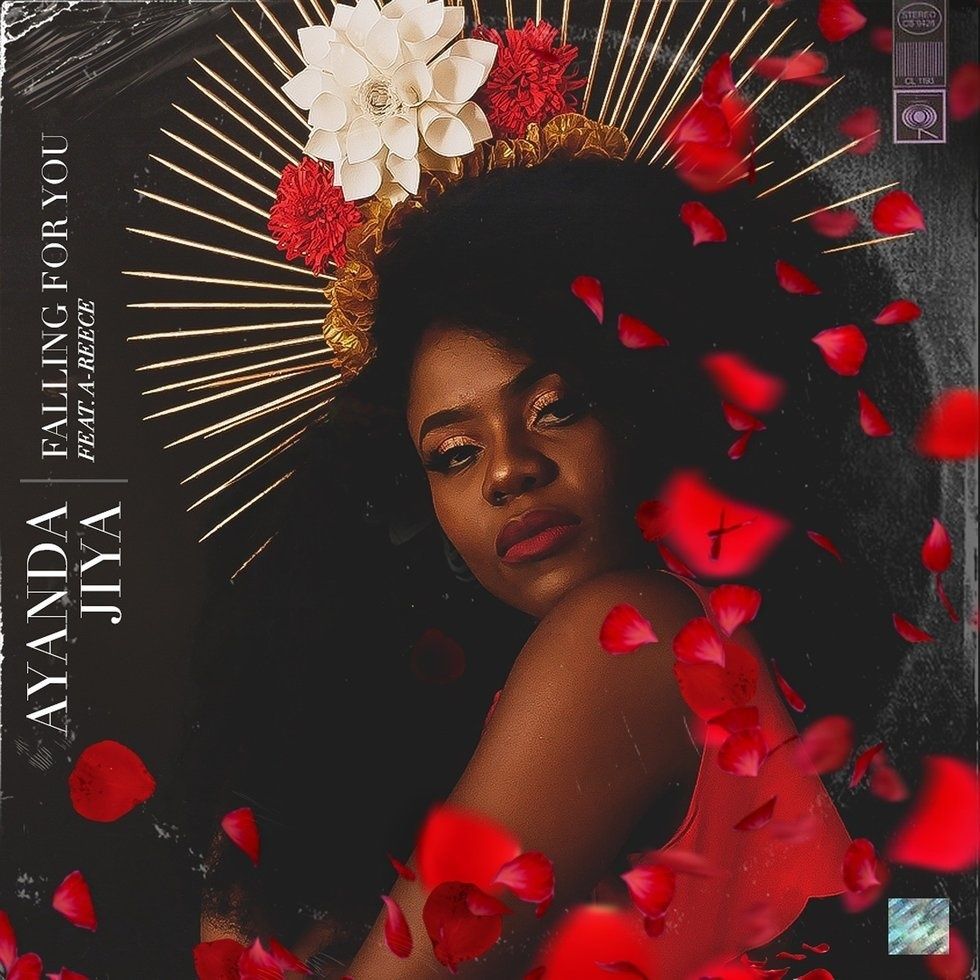 Ayanda Jiya, another rising R&B sensation, recently released the single "Falling for You," featuring A-Reece. From the single's pristine rollout, it's clear Ayanda has some serious plans for the year. Her debut album, Ayandastand, which she says will detail her growth and an understanding of who she is, is due for release later this year. Ayanda has paid her dues—she appeared on Stogie T's Honey & Pain mixtape last year, Ginger Trill's GVNG Tapes (2017), Lady Zamar's King Zamar (2017) and A-Reece's From Me to You & Only You (2017), among others. Her album is sure to put her in a place in the game, which she deserves.
Thabsie
Thabsie sang the hook for one of Kwesta's biggest hits, "Ngiyaz'fela Ngawe" in 2016. Nothing has been the same for her ever since. Thabsie has established herself as a potent R&B artist of note, working with the likes of Bucie, Moozlie, Solo and Una Rams on songs in their projects. In 2017, she released the project Songs About You, which demonstrated that she could hold her own as a stand-alone artist. In her latest single, "Finally," Thabsie's soulful vocals glide over a smoky slow-burning EDM instrumental, to prove she still has more tricks up her sleeve.
ChianoSky
ChianoSky fell on our radar when she was featured on Kid X's hit "Aunty" in 2017. In the song's hook, she covers TK's classic "How Do You Feel," and gives it her own twist. ChianoSky went on to get featured by artists such as Maggz and DJ Sliqe before she dropped her debut album Same Same But Different earlier this year. The album features the likes of K.O, Kwesta and KLY. She sings over a selection of EDM, trap and pop beats, and showcases her varied vocal inflections.
Kid Tini
Photo by Sabelo Mkhabela.
Kid Tini has paid his dues. From dropping a critically acclaimed mixtape Coming of Age in 2016, to joining Ambitiouz Entertainment and dropping a few singles, 2019 is the deciding year for the Eastern Cape-born lyricist. His latest video single "Cinga," went viral when he dropped the visual, which had a lot of fans in their feelings. Kid Tini is a strong MC, and deserves his rightful place next to the likes of Nasty C and A-Reece. His album is due for later this year, and it will highly likely be a gem that will solidify his place in the game.
The Song available on : Itunes/Apple Music, GooglePlay, Tidal, Apple Music, Spotify and Deezer, Follow the link below: https://ambitiouzent.lnk.to/aq9-c